*IMPORTANT: The returns process below only applies to orders placed directly on bearpaw.com
If you're considering a return, that means you ordered a product from us. From all of us here, "Thank you for your support!"
Our tagline, Live Life Comfortably, applies to all phases of the shopping experience, including returns. If you are not satisfied with your purchase, you may return new, unworn items within 90 days for a refund of your purchase price.
WE'VE PARTNERED WITH HAPPY RETURNS
TO OFFER YOU TWO FREE OPTIONS TO RETURN YOUR ITEMS!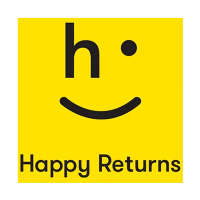 Convenient: There are now over 2,600 Return Bar locations across the country, including 2,000 new FedEx Office locations.
Immediate refunds: At Return Bars, your refund is initiated immediately, and you'll receive a confirmation email before you walk out the door.
Contact-free: The use of QR codes enables the entire process to be contact-free, helping to keep you safe while making your return experience even faster.
Box-free and label-free: Simply bring your item in as is, no box or label required!
Fast: The entire process can be completed in as little as 30 seconds.
Sustainable: Your items are shipped in eco-friendly reusable totes, helping us to reduce greenhouse gas emissions and cardboard waste that are common with traditional returns through the mail.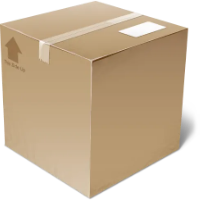 Convenient: Start your return or exchange online and print a mailing label to box and ship your items.
Drop Off: Take your boxed and labeled package to any drop-off location for the carrier noted on your return instructions.
Immediate refunds: Once your package is scanned at the drop-off location, your refund is initiated immediately, and you'll receive a confirmation email before you walk out the door.
*Returns started that haven't been dropped off at a Return Bar or shipped within 30 days will automatically expire. A new return can be initiated if the order is still within 90 days from purchase.
For credit card security purposes, we do not offer true exchanges. Simply return the item that didn't work for you and place a new order at any time for the replacement pair. After completing the return online, a refund for your initial order will be processed once it has been scanned at a selected drop off location.
Once your items have been processed at a Happy Returns return Bar or dropped off in the mail, your refund will be initiated immediately. All refunds are credited back to the card used to make the original purchase. Please allow up to one billing cycle for the credit to be issued.
We offer a one-time price adjustment if an item is marked down within fourteen (14) days of the date of your purchase. To obtain a price adjustment on an online purchase, send us an email message at support@bearpaw.com within the fourteen (14) day window. Include your order number in your email message. If you are within the deadline, we'll refund you the difference on your original credit card.